When you need your driveway graded, wooded property turned into a pasture, or a drainage solution for your home, Atlanta Bobcat takes care of each phase of the process.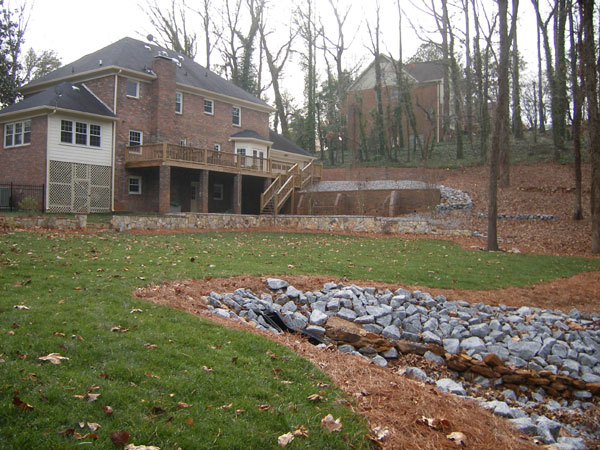 Residential Grading Contractor
Atlanta, GA
Our ability to handle the excavation work, land grading, and cleanup steps saves you time and money from start to finish. We complete each project as if we were working on our own property.
We have the equipment, expertise, and experience required to prepare your land for the grading services you need. Prior to beginning the grading phase, we will conduct an on-site evaluation to assess your needs.
Contact us today for a Free, No-obligation Quote!
Residential Grading Services we offer:
Landcape Drainage Solutions
Contact Us Today For Help With Your Landscaping / Grading Needs!