Did you know Hydro-seeding is 3-5 times less expensive than installing sod? Not only is it more cost effective, it also achieves amazing results and is great for hard to reach areas such as steep slopes.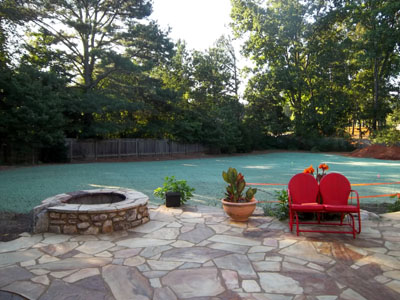 We specialize in preparing your grassed area to acheive the best results possible. Atlanta Bobcat will ensure proper drainage and appropriate ground cover.
Common turfs we use for Hyrdo-seeding:
– Bermuda Grass
– Centipede Grass
– Fescue Grass
Contact Us Today For Help With Your Landscaping / Grading Needs!