Atlanta Bobcat is your source for the removal of storm debris or dead trees. We also will take care of those annoying stumps on your property.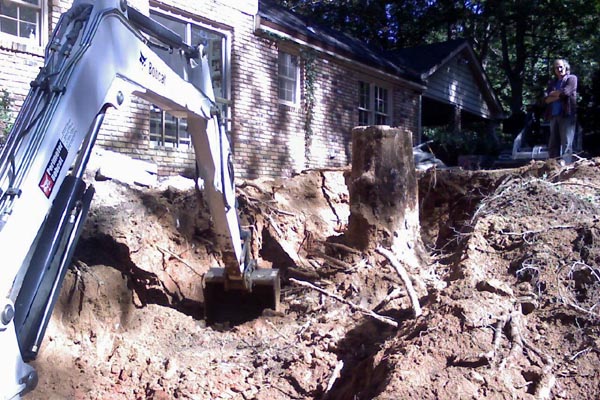 Remove hazardous trees, shrubs, or stumps from your yard with our exceptional tree removal service. We will also remove the stump below the ground. 
Contact Us Today For Help With Your Landscaping / Grading Needs!